Allity is an accredited residential aged care provider, they were founded in March 2013. Allity have 44 locations across Queensland, New South Wales, Victoria and South Australia. Their homes offer various levels of permanent and respite care, which allows for graceful aging as well as providing secure dementia facilities.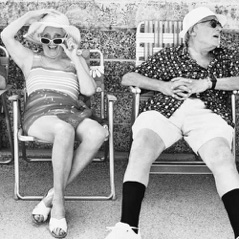 RTM began the relationship with Allity Aged Care in 2019 this began as the need for updated software and solutions for patient quality care were in demand. Our first roll out of RTM software into Allity Aged Care facilities was in 2019 at their Villa Serena site. With always having our customers vision in mind we work closely during the installation process to ensure our product delivery is on time and ready to fulfil our clients need for the solution to their organisations complex problem.
As the client's needs and technology change rapidly, at RTM we look to develop along with those changes and work alongside the client to produce new solutions, and updates. Over the past year servicing Allity, we have performed software updates and have completed a roll out into all Japara sites. We offer ongoing technical support and training for our clients and we pride ourselves on the relationship we build through our solution-based software products.