Ozcare to this day act on their purpose to improve their client's quality of life through the delivery of personalised health and human services in the spirit of the St Vincent De Paul Society Queensland. They have a vision to help seniors and their families have the support provided for their unique situations. Ozcare has experienced large growth and have seen massive advancements in technology over the last 23 years. Ozcare are fully dedicated to the support of their clients and we at RTM are here to help them with the forever changing future of technology and care.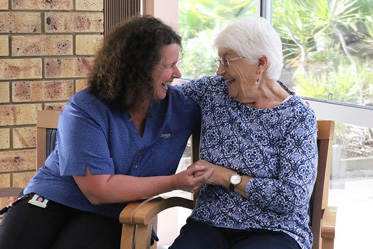 RTM began the relationship with Ozcare Aged Care in 2007 this began as the need for updated software and solutions for patient quality care were in demand. Our first roll out of RTM software into Ozcare Aged Care facilities was in 13 all of their sites. With always having our customers vision in mind we work closely during the installation process to ensure our product delivery is on time and ready to fulfil our clients need for the solution to their organisations complex problem.
As the client's needs and technology change rapidly, at RTM we look to develop along with those changes and work alongside the client to produce new solutions, and updates. Over the past 13 years servicing Ozcare, we have recorded millions of events, performed annual software updates and have 1 new sites scheduled to roll out with RTM software. We offer ongoing technical support and training for our clients and we pride ourselves on the relationship we build through our solution-based software products.